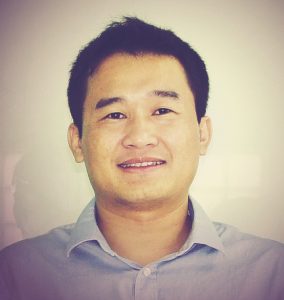 DR. LE DANG TRUNG
CHIEF ECONOMIST
Le Dang Trung is the Founder and Chief Economist at Real-Time Analytics (RTA), a leading research consulting and technology development firm located in Ho Chi Minh City, Vietnam since 2013.
His strong interest in applying technology in data collection, survey methodology, quantitative analyses and monitoring and evaluation led him to pioneer the development of Real-Time Survey (rtSurvey) for RTA, enabling the implementation of computer-assisted personal interviews (CAPI) and large-scale data collection.
He has over 15 years of experience in project management, socio-economic analysis, and impact evaluation, acting as a leader and key expert in a number of large-scale surveys conducted throughout Vietnam. His research interests cover applied microeconomics and econometrics, such as risks and disasters, household and labor economics, economic development and the application of technology in development studies.
Additionally, Trung is the key author in multiple research projects funded by international development partners and the Government of Vietnam, such as Vietnam Millennium Development Goal Report 2010 and Vietnam Development Report 2007. Research areas include various development themes such as poverty reduction, climate change, labor and enterprise, etc. He also has publications in peer-reviewed journals such as the Journal of Agricultural Economics, Asia and the Pacific Policy Studies, Oxford Development Studies and World Development.
Trung holds a PhD in Development Economics from University of Copenhagen, Denmark. He was a Visiting Scholar at University of California, Berkeley in 2010-11 and previously obtained a M.Sc. in Development Economics from the Vietnam-Netherlands Master in Development Economics Programme. He currently lives in Ho Chi Minh City with his wife and daughter.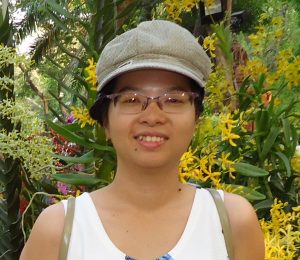 MS. DAO HOANG BINH THIEN (M.SC.)
MANAGER OF REAL-TIME SOLUTIONS TEAM
An economist by training, Dao Hoang Binh Thien started her career with RTA by focusing on applying technology in quantitative analyses. This led her to lead the implementation of RTA's Real-Time Survey (rtSurvey) technology for data collection and analyses on various development projects, where she found her passion for problem solving through data science and programming.
Thien's remarkable capacity to translate survey issues into programming language perfectly fills in the gap between computer science and social research. Her contributions have led to the recognition of rtSurvey as an innovative technological solution for the development field. RTA's partners in various large-scale surveys, such as the World Bank's Results-Based Financing Impact Evaluation Surveys in several African countries, have lauded her dedication and expertise.
Thien earned a M.Sc. in Development Economics from the International Institute of Social Studies, Netherlands and University of Economics Ho Chi Minh City, Vietnam and a B.A. in Economics from Foreign Trade University. She is currently enrolled in the Master's of Science Program in Data Science and Society at Tilburg University in the Netherlands. 
Mr. HOANG VAN CHUNG
FORM ENGINE LEAD
Hoang Van Chung is a key player in developing the Form Engine for RTA's Android and iOS mobile apps. He holds expertise in Java, Swift, ObjectiveC, Python, and SQL. His experience includes 4+ years developing RTA's Android apps using Java and Android and 2+ years developing RTA's iOS apps using ObjectiveC and Swift. Chung has worked with RTA since 2015. He holds a Bachelor of Science in Computer Science from Industrial University of Ho Chi Minh City.
MOBILE TEAM LEAD
Vu Viet Dung leads RTA's Mobile Team to develop the core engines of RTA app platforms. He has over 5 years of experience in Software engineering, particularly in Android Application and Software Development using core Java and Java EE. He holds a Bachelor of Science degree from Industrial University of Ho Chi Minh City.
WEB TECHNICAL LEAD
Nguyen Minh Phuong leads RTA's Server Team to develop the Cloud System of RTA's platforms. He has over 6 years of experience in developing web applications and services, and over 3 years as a Linux system administrator. His expertise ranges from initializing and developing Yii and React projects, implementing Linux infrastructures, and deploying and managing GitLab. Phuong has worked with RTA since 2013. He holds a Bachelor of Science in Software Engineering from Industrial University of Ho Chi Minh City.
PROJECT MANAGER, REAL-TIME SOLUTIONS TEAM 
HANOI OFFICE REPRESENTATIVE
Nguyen Thi Hong Linh assists RTA's Real-Time Solutions Team with project implementation. As a member of the client-facing team, she helps liaise with local partners and clients. She has extensive experience in developing and executing logistics, recruiting and training enumerators, and monitoring data quality for research and survey projects. Projects she has worked on include English center management, SME (small & medium-sized enterprises) management, and conducting research and surveys in Africa and ASEAN countries. As RTA's Hanoi Office Representative, Linh is in charge of office administration. She earned a Master of Science in Sociology from Vietnam National University – University of Social Sciences and Humanities.
SOLUTIONS DEVELOPMENT SPECIALIST
REAL-TIME SOLUTIONS TEAM
Tran Thi Phuong has known since high school that her career lies in data and numbers. When the opportunity came up to intern for RTA during her university studies, she took the chance to learn more about her future career in data science. As a member of RTA's Real-Time Solutions Team, she designs e-forms and tools for surveys, including tools to monitor, track progress, test, interact with clients, and framework for reports; liaises with clients on document handover (survey form, management tools, reports); conduct trainings for staff, partners and clients; and helps test new features within RTA's softwares.
Phuong has been with RTA since 2017. She holds a Bachelor of Science in Statistics from National Economics University in Hanoi.