WORKING WITH US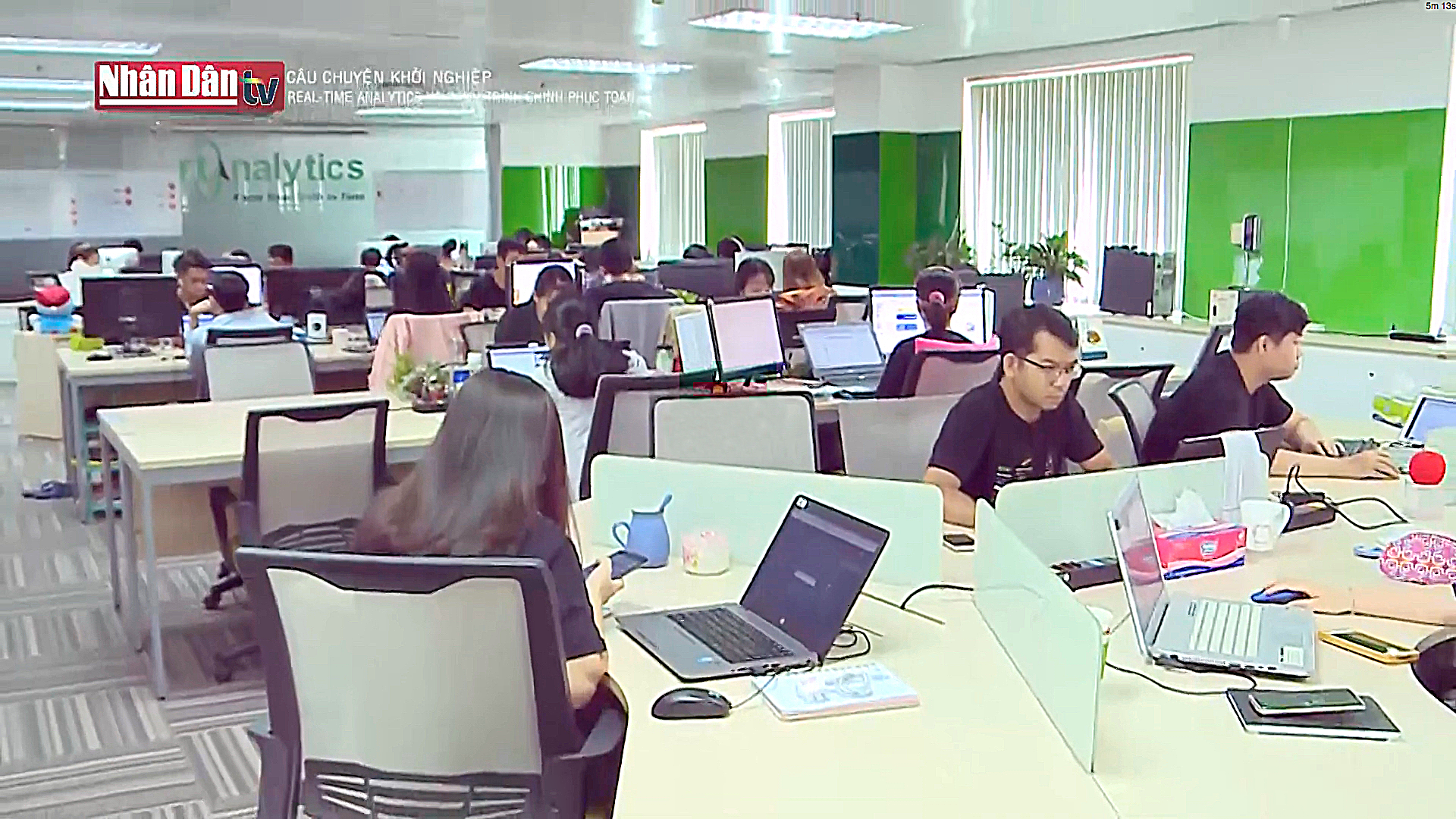 An intellectually vibrant and collaborative environment that creates a strong sense of belonging has distinguished RTA's culture. At RTA, you'll be working with experienced colleagues in fields of economic research, business analytics and IT; our senior experts are among the best at what they do in the nation. They are highly qualified individuals, who have graduated from established national and international academic institutes throughout the world. What does this mean for you? You'll revel in the process of learning on the job from the best, expressing yourself, and making a difference in RTA's rigorous "learning" and "sharing" environment. RTA places enormous emphasis on its people and the harmony of its team, because we believe, that happy and satisfied people create results.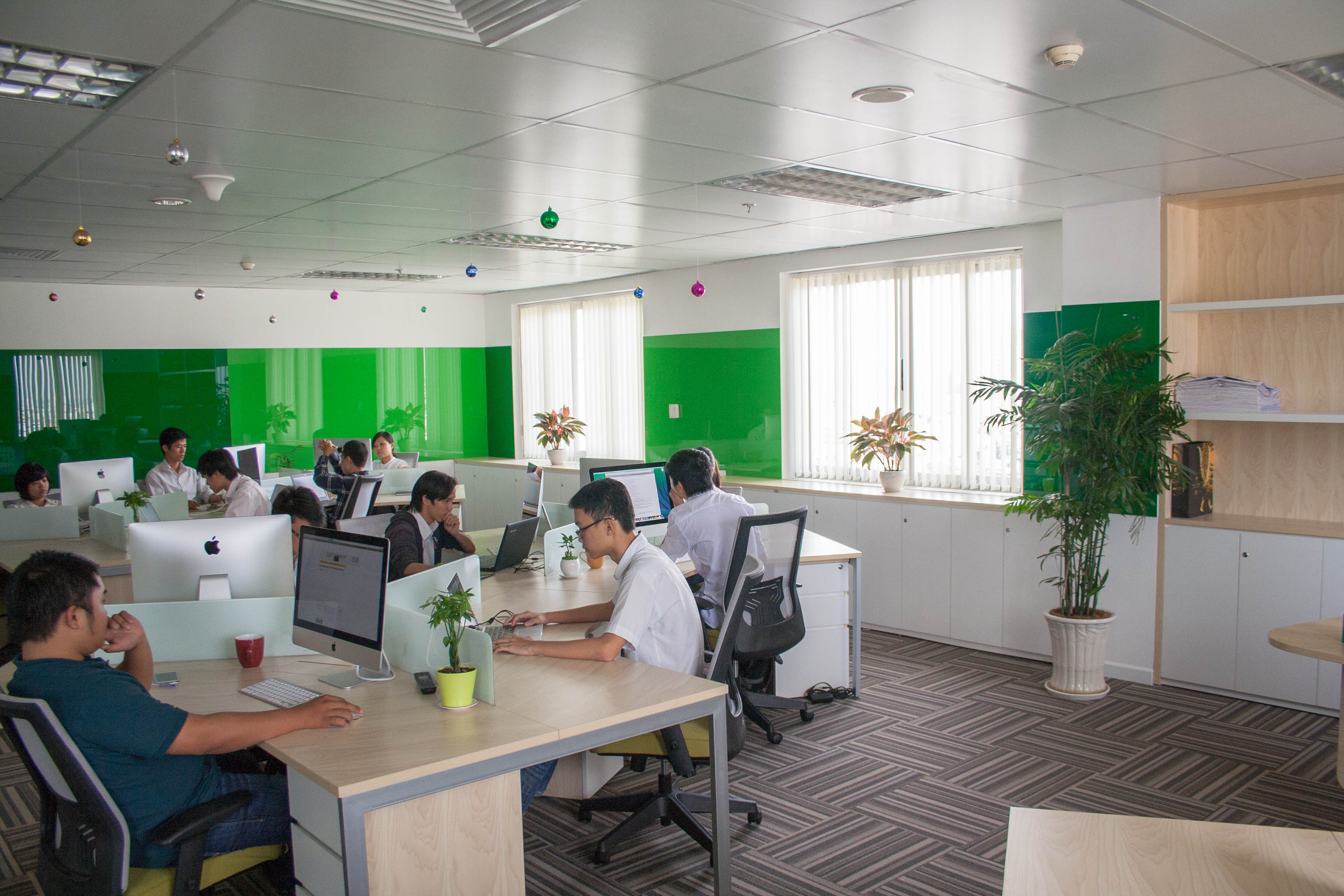 Our office tables are positioned so that everyone can see each other. This stems from the fact that we want our people to talk to each other, share ideas, interests, and your vision in mind. In other words, you own the company with the CEO, and benefit as the company grows.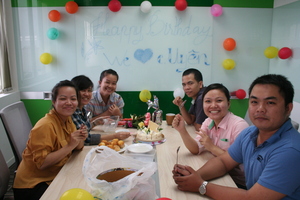 We hope your colleagues can become your best friends. You will talk with them, think about the next big idea with them, and party with them. If we can term a new word, we would call our co-workers the "Friends-league."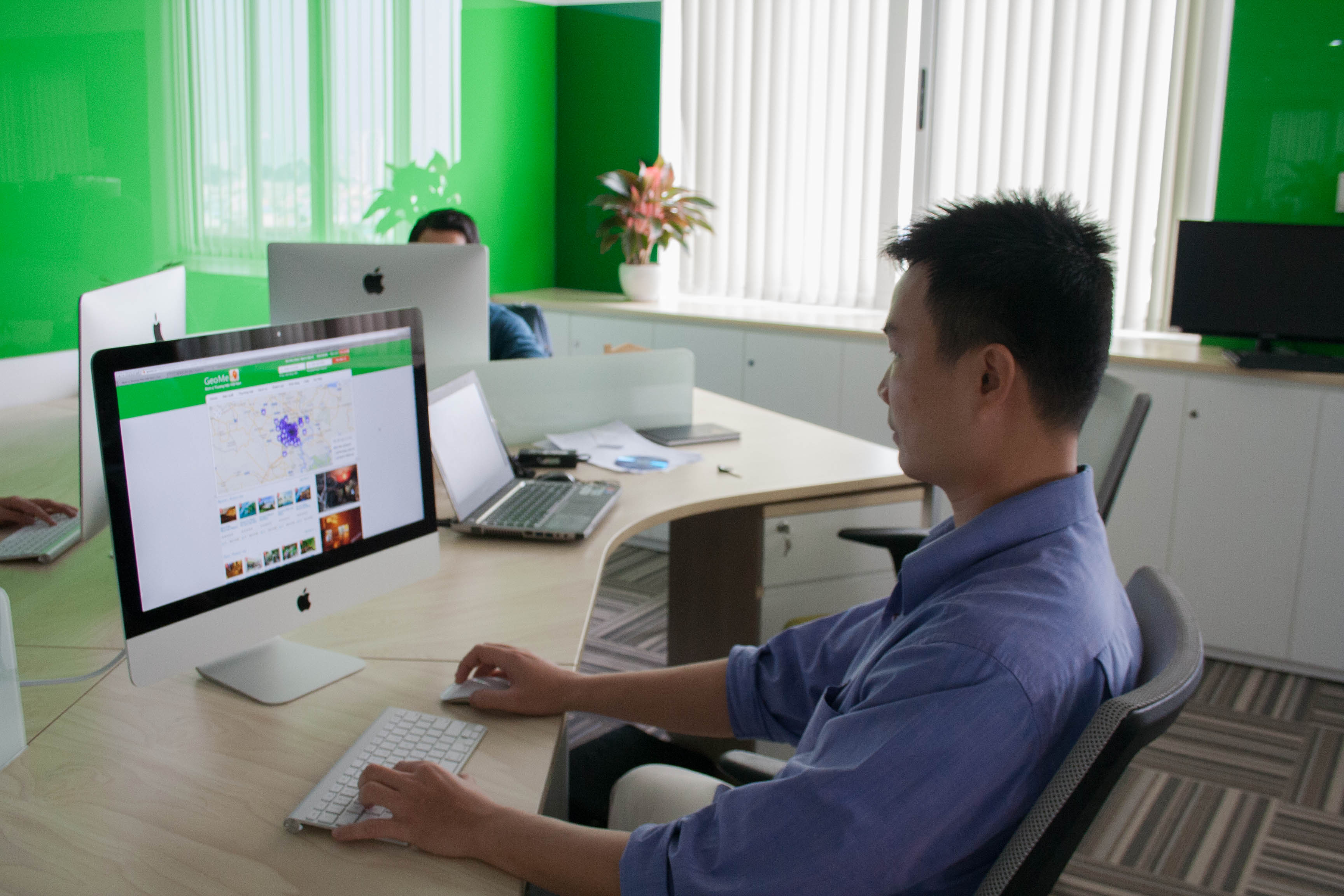 At RTA, we are results-driven. So you can be working in your own time, and plan when you want to finish your projects. We hope that you crave excellence, and love to enjoy life as well.
A day in the life of a research analyst
6:30 AM The day begins with the rooster alarm. You may wake up to have breakfast or a light morning coffee with a friend or colleague.
8:00 AM Arrive at work. Morning meetings with team members to discuss progress and improvements on client projects.
8:30 AM Meet with clients online/in-person.
9:30 AM Observe data changes and talk with the Data & Survey department for data updates.
10:00 AM Jot down important information for report-writing and discuss findings with colleagues. Reply to emails and calls
11:30 AM Meet with an industry expert for lunch to discuss market trends.
12:30 PM Start writing client report.
3:00 PM Finish replying to emails and calls.
4:00 PM General meeting with company staff and CEO for the next client meeting, and a staff get-together to come next week.
5:00 PM Arrange dinner meetings with friends for the evening.
6:00 PM Wrap-up work for the day. Head out to the city center to try that newly opened coffee shop.
7:00 PM Dinner with friends at a local eatery.
9:00 PM Last-minute late-night jogging and reading.
11:00 PM Bed time.
JOIN OUR TEAM
RTA provides an intellectually stimulating and supportive environment that brings out the best in the firm's staff. Based on your expertise and experience, we can offer you the following roles within the consulting team:
Associate
Junior Analyst
Analyst
Associates take up the leading and managing role of a project. Associates would be working with recognized experts and communicate with clients as the firm's representatives. Your will apply your knowledge from academic study and experience in the industry to solve clients' complex problems. You will design research approaches and methodology, develop products and services and present results. As you build up your own skill, experience, and expertise along your development journey, you will become a strategic contributor towards the firm's business development and become a leader in your own right. As an Associate, you will supervise and coach analyst and junior analysts along their journey. Your success is not only measured by the amount of work that you have accomplished but also the added values to your colleagues.
Analysts are important members of project teams. RTA analysts work directly with associates, experts in a collaborative and collegial environment. As an analyst, you will build your knowledge and skills through on-the-job and formal trainings. You will formulate and design research framework and methodology for each project with experts, implement project and surveys, analyze qualitative and quantitative data, compose gripping written business reports and research papers. Analysts have the opportunities to work directly with clients and represent the firm in multiple circumstances.
Junior analysts assist analysts and associates throughout various stage of a project. Junior analysts work directly with analysts and associates in every stage of a project. As a junior analyst, you will be attending various sessions of quantitative trainings conducted by statistics experts. You will assist analysts and associates in conducting both primary and secondary analysis, take part in field research and business study. These hands-on and formal training would provide you with great opportunities to strengthen your knowledge and hone your skill to prepare you for the analyst positions.
DATA SCIENTIST & DATA ANALYST
FULL-TIME POSITION • HO CHI MINH CITY & HANOI
What You Will Do:
Design forms for capturing data using mobile devices
Clean & manipulate data
Analyzing data using R & Python programming languages for Big Data Analytics
Design & write dashboards & reports
Support and change the business on how to think and use data
Develop and implement solutions for clients
What You Should Have/Be Good At:
Bachelor's or Master's degree in social studies, economics, statistics, econometrics or related fields (we welcome both fresh and experienced graduates)
Positive attitude and teamwork spirit
Being open and comfortable in socializing and communicating with other team members
Willingness to work hard and to take initiative
Proficiency in English (French is a plus)
Quantitative and/or qualitative background and having completed coursework in economics, mathematics or statistics – optional
What benefits you will get from RTA
Competitive salary, leave and holiday schemes, overtime pay as prescribed by law

Salary adjustment twice a year

Annual team building activities

Chances to work side by side with highly energetic teams

Clear career path

Insurance and health care regimes
CUSTOMER SUPPORT
FULL-TIME POSITION • HO CHI MINH CITY
What You Will Do:
Support customers with setting up and using RTA's products;

write a help manual for customers

Receive and resolve customers' software problems via phone, email, or social media

Handle customer complaints, provide appropriate solutions and alternatives while waiting for fixed issues

Update and recommend new product features to customers

Suggest potential features to meet customer needs

Build sustainable relationships through open and interactive communication

Support to train and supervise seasonal staffs, interns for completing assigned tasks
* RTA's products are Mobile Applications that provides technology solutions to the satisfaction surveys, assessing quality services, human resource supervision, project management and supporting, growing the business, etc.
What You Should Have/Be Good At
Experience in customer service or related fields

Good communication, listening, negotiation, and problem solving skills

Computer skills (able to type with ten fingers)

Being open and comfortable with socializing and communicating with other team members

Ability to work under pressure, quality focus

, e

ager to learn new things

Patient, detail-oriented, positive attitude

Proficiency in English reading and writing is a plus
JUNIOR & FRESHER BUSINESS ANALYST
FULL-TIME POSITION • HO CHI MINH CITY & HA NOI
If you are inexperienced but passionate about the Business Analyst (BA) career track, you can start with Junior BA position to have the opportunity to access the following work:
Experience and master the available technology solutions to gain experience and cultivate analytical thinking in the areas of corporate governance, logistics, finance, recruitment management, sales management, agricultural development, etc.

Assist in designing and developing a system of guidelines for using products and training / internal transfer documents from data flow diagrams, workflow diagrams to technical specification, product presentation, etc.
More details will be discussed on interview
What we need from you:
Honest and enthusiastic work attitude and good teamwork

Good communication skills with team members and customers

Good logical thinking and an open mind, ready to absorb new knowledge such as HTML, SQL, JSON, Modeling (textual and visual)

Ability to work highly focused and withstand work pressure

Office computing skills, especially good touch typing skills

Proficiency in English is an advantage
Benefits:
Competitive salary, leave and holiday schemes, overtime pay

Salary adjustment twice a year

Annual team building activities

Collaboration with enthusiastic and professional team

Social and health care insurance

Receive training on RTA's system & products
MOBILE DEVELOPER – iOS
FULL-TIME POSITION • HO CHI MINH CITY
What You Will Do:
Design and build applications for the iOS platforms
Ensure the performance, quality, and responsiveness of applications
Collaborate with the team to define, design, and ship new features
Identify and correct bottlenecks, fix bugs
Help maintain code quality, organization, and automatization
What You Should Be Good At
Proficient with Swift/Objective-C and Cocoa Touch
Experience with iOS frameworks such as Core Animation, etc.
Experience with offline storage, threading, and performance tuning
Experience designing with XCode Interface Builder, AutoLayout, Size Classes
Familiarity with RESTful APIs to connect iOS applications to back-end services
Understanding of Apple's design principles and interface guidelines
Proficient understanding of code versioning tools (such as SVN, Git or Mercurial)
Familiarity with continuous integration
Benefits:
Competitive salary, leave and holiday schemes, overtime pay

Salary adjustment twice a year

Annual team building activities

Chances to work side by side with highly energetic teams

Clear career path

Social and health care insurance
YOUR CAREER, OUR COMMITMENT.
"RTA has earned the excellent reputation for our first-class data solutions and top-notch customer service. However, this achievement couldn't be possible without our dedicated employees. As an RTA employee, you are part of a close-kit family, an open and dynamic environment which embraces challenges, treasures diversity and provides various incentives for innovation. Join us to set out on the exciting journey to the data-driven world!"
MS. TAM TRAN • HR SPECIALIST
JOIN THE TEAM. APPLY NOW.
MAIL APPLICATIONS
Unit 1101-02, 11th Fl., Citilight Tower,
45 Vo Thi Sau, Ho Chi Minh City, Vietnam
Phone: +84 28 6684 4030
Email: info@rta.vn
Web: rta.vn
[contact-form-7 id="11910" title="Contact Page Form"]