WORKING WITH US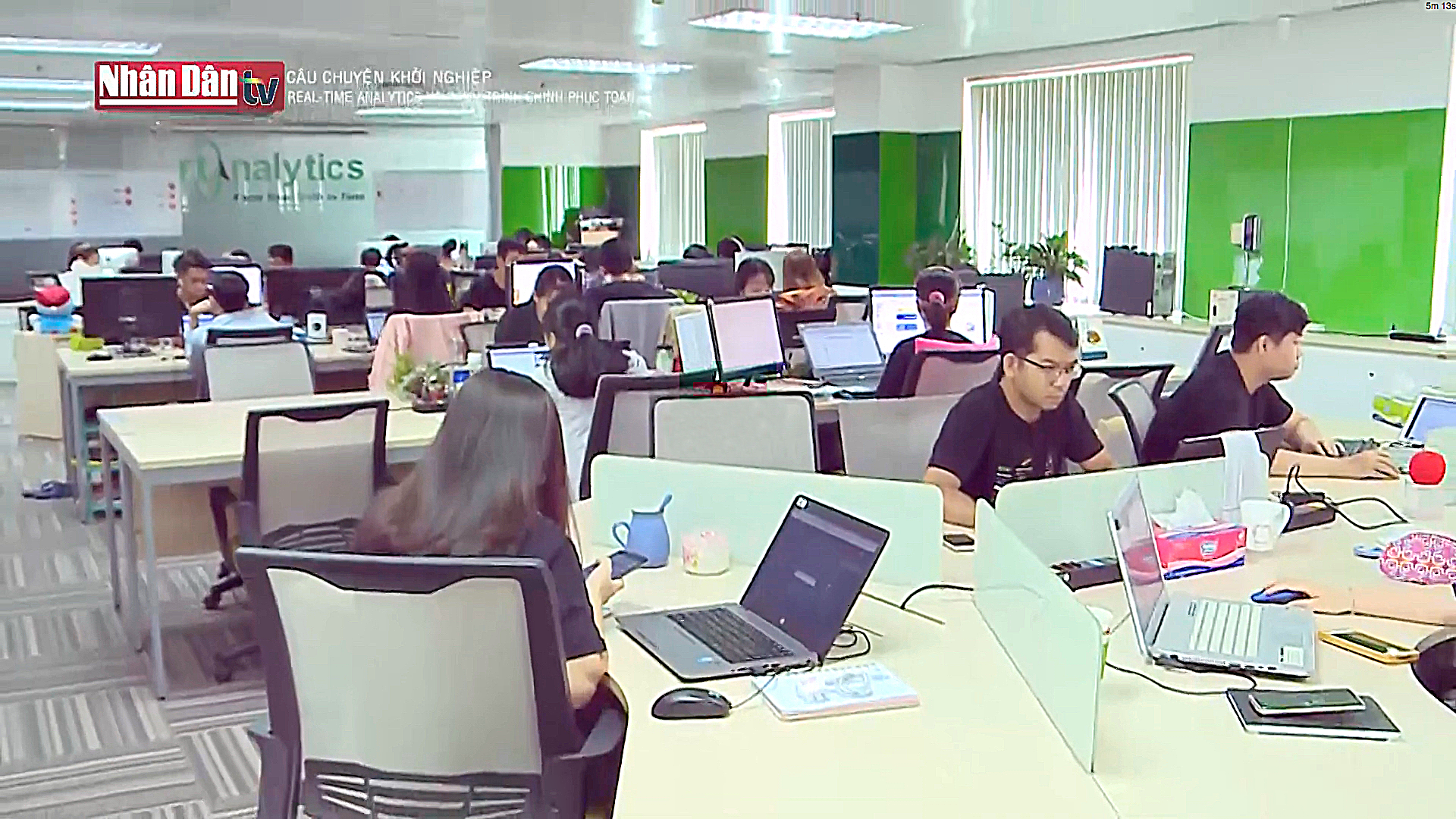 An intellectually vibrant and collaborative environment that creates a strong sense of belonging has distinguished RTA's culture. At RTA, you'll be working with experienced colleagues in fields of economic research, business analytics and IT; our senior experts are among the best at what they do in the nation. They are highly qualified individuals, who have graduated from established national and international academic institutes throughout the world. What does this mean for you? You'll revel in the process of learning on the job from the best, expressing yourself, and making a difference in RTA's rigorous "learning" and "sharing" environment. RTA places enormous emphasis on its people and the harmony of its team, because we believe, that happy and satisfied people create results. Trust us, it matters, really, who you work with.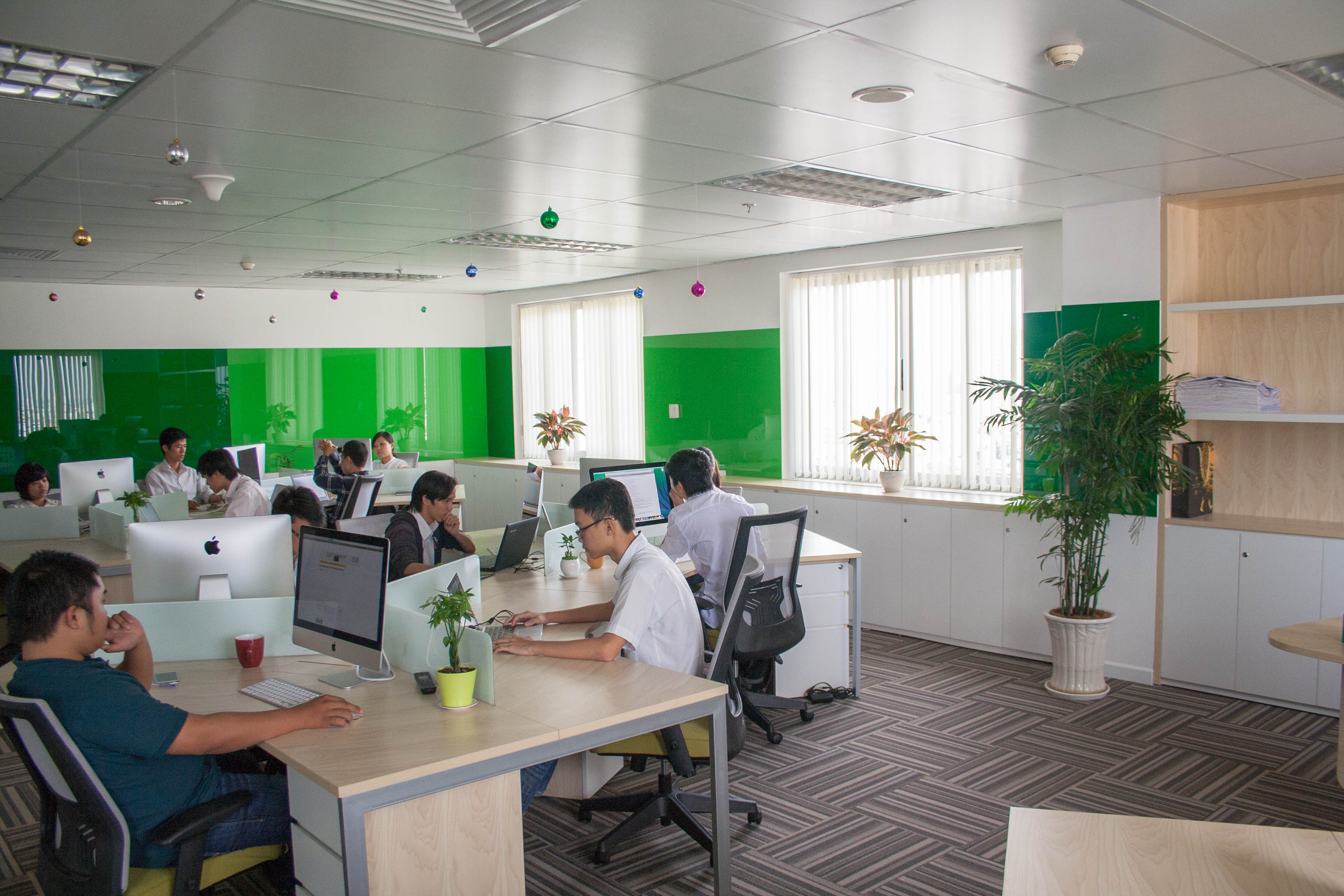 Our office tables are positioned so that everyone can see each other. This stems from the fact that we want our people to talk to each other, share ideas, interests, and your vision in mind. In other words, you own the company with the CEO, and benefit as the company grows.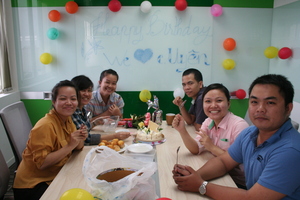 We hope your colleagues can become your best friends. You will talk with them, think about the next big idea with them, and party with them. If we can term a new word, we would call our co-workers the "Friends-league."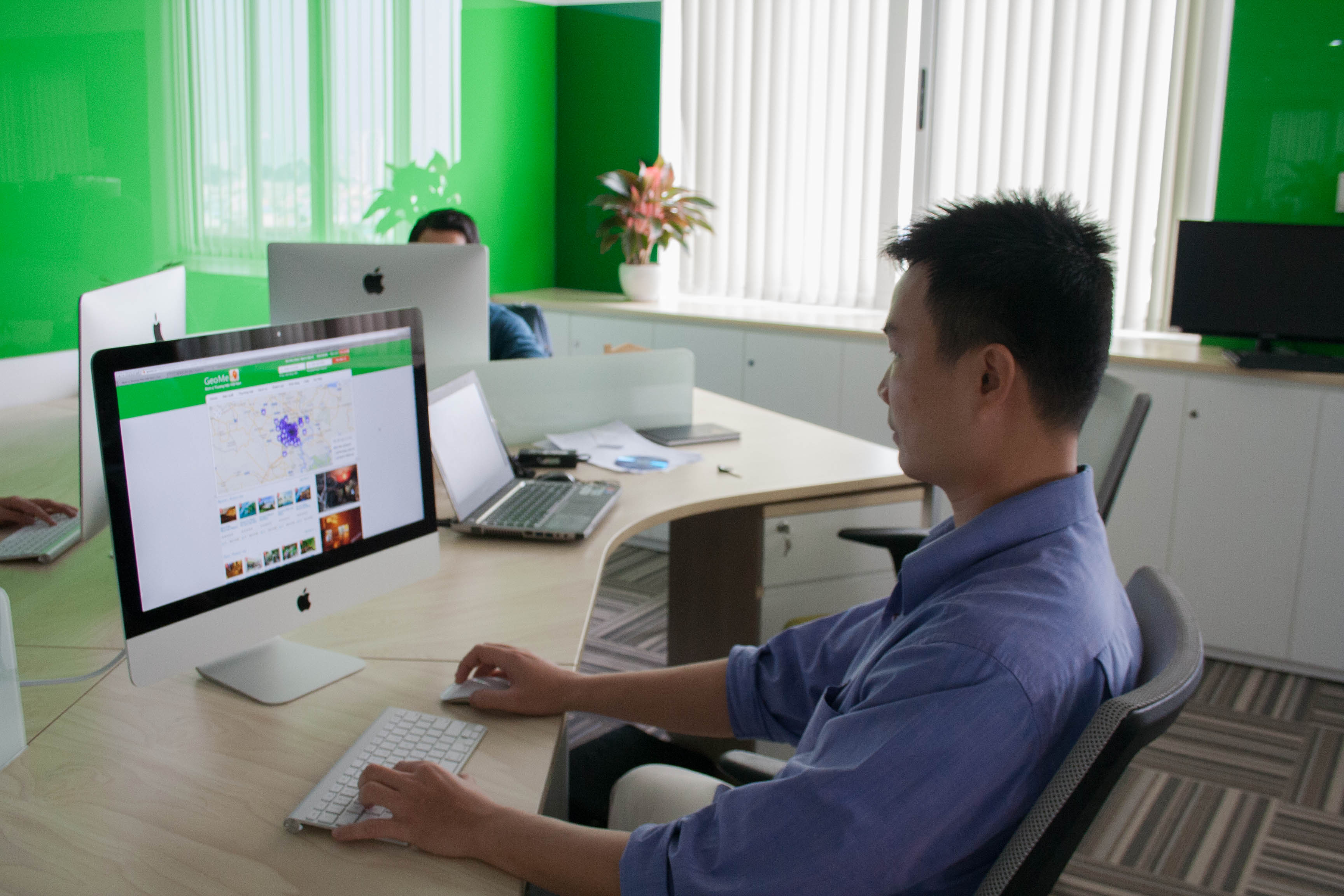 At RTA, we are results-driven. So you can be working in your own time, and plan when you want to finish your projects. We hope that you crave excellence, and love to enjoy life as well.
A day in the life of a research analyst
6:30 AM The day begins with the rooster alarm. You may wake up to have breakfast or a light morning coffee with a friend or colleague.
8:00 AM Arrive at work. Morning meetings with team members to discuss progress and improvements on client projects.
8:30 AM Meet with clients online/in-person.
9:30 AM Observe data changes and talk with the Data & Survey department for data updates.
10:00 AM Jot down important information for report-writing and discuss findings with colleagues. Reply to emails and calls
11:30 AM Meet with an industry expert for lunch to discuss market trends.
12:30 PM Start writing client report.
3:00 PM Finish replying to emails and calls.
4:00 PM General meeting with company staff and CEO for the next client meeting, and a staff get-together to come next week.
5:00 PM Arrange dinner meetings with friends for the evening.
6:00 PM Wrap-up work for the day. Head out to the city center to try that newly opened coffee shop.
7:00 PM Dinner with friends at a local eatery.
9:00 PM Last-minute late-night jogging and reading.
11:00 PM Bed time.
JOIN OUR TEAM
RTA provides an intellectually stimulating and supportive environment that brings out the best in the firm's staff. Based on your expertise and experience, we can offer you the following roles within the consulting team:
Associate
Junior Analyst
Analyst
Associates take up the leading and managing role of a project. Associates would be working with recognized experts and communicate with clients as the firm's representatives. Your will apply your knowledge from academic study and experience in the industry to solve clients' complex problems. You will design research approaches and methodology, develop products and services and present results. As you build up your own skill, experience, and expertise along your development journey, you will become a strategic contributor towards the firm's business development and become a leader in your own right. As an Associate, you will supervise and coach analyst and junior analysts along their journey. Your success is not only measured by the amount of work that you have accomplished but also the added values to your colleagues.
Analysts are important members of project teams. RTA analysts work directly with associates, experts in a collaborative and collegial environment. As an analyst, you will build your knowledge and skills through on-the-job and formal trainings. You will formulate and design research framework and methodology for each project with experts, implement project and surveys, analyze qualitative and quantitative data, compose gripping written business reports and research papers. Analysts have the opportunities to work directly with clients and represent the firm in multiple circumstances.
Junior analysts assist analysts and associates throughout various stage of a project. Junior analysts work directly with analysts and associates in every stage of a project. As a junior analyst, you will be attending various sessions of quantitative trainings conducted by statistics experts. You will assist analysts and associates in conducting both primary and secondary analysis, take part in field research and business study. These hands-on and formal training would provide you with great opportunities to strengthen your knowledge and hone your skill to prepare you for the analyst positions.
DATA SCIENTIST & DATA ANALYST
COMPANY POSITION   •   HO CHI MINH CITY – HANOI, VIETNAM
What You Will Do
Designing forms for capturing data using mobile devices,
Cleaning, manipulating Data,
Analyzing data using the R programming language, the python programming language for Big Data Analytics,
Designing, writing dashboards, reports,
Supporting and changing the business on how to think and use data,
Developing and implementing solutions for RTA's Clients,
What You Should Be Good At
Bachelor or Master degree in social studies, economics, statistics, econometrics or related fields (we welcome both fresh and experienced graduates);
Possessing great attitude and teamwork spirit,
Being open and comfortable in socializing and communicating with other team members,
Willingness to work hard and to take initiative,
Command English and computer ability (French is a plus),
Quantitative and/or qualitative background and having completed coursework in economics, mathematics or statistics – optional.
NV HỖ TRỢ KHÁCH HÀNG
KHU VỰC TUYỂN DỤNG: HỒ CHÍ MINH & HÀ NỘI
Công việc bạn sẽ làm:
Hỗ trợ khách hàng cài đặt, sử dụng sản phẩm RTA;

Hỗ trợ xây dựng tài liệu hướng dẫn sử dụng sản phẩm;

Tiếp nhận và xử lý những vấn đề Khách hàng gặp phải trong quá trình vận hành sản phẩm qua các hình thức điện thoại, thư điện tử, mạng xã hội;

Xử trí với những than phiền của Khách hàng và đưa ra các giải pháp thay thế trong khi đợi các vấn đề được xử lý;

Cập nhật và giới thiệu cho Khách hàng những tính năng mới của ứng dụng;

Đề xuất các tính năng phù hợp với nhu cầu của Khách hàng nhằm mang lại sự hài lòng;

Tạo dựng mối quan hệ tin cậy thông qua việc tương tác, giao tiếp cởi mở;

Hỗ trợ đào tạo và giám sát các nhân viên thời vụ, tập sự thực hiện công việc được giao.
* Sản phẩm của RTA là những Ứng dụng cung cấp giải pháp công nghệ trong việc khảo sát sự hài lòng, đánh giá chất lượng; quản trị nhân sự, quản lý công việc và hỗ trợ, phát triển công việc kinh doanh…
Yêu cầu dành cho bạn:
Có kinh nghiệm chăm sóc khách hàng hoặc tương tự;

Kỹ năng giao tiếp, thương lượng tốt

;

Kỹ năng giải quyết vấn đề, Kỹ năng vi tính (có thể gõ 10 ngón);

Cởi mở, hòa đồng, giao tiếp tốt với các thành viên khác;

Khả năng chịu áp lực công việc, tập trung cao độ, tinh thần

h

am học hỏi;

Kiên nhẫn, cẩn thận, thái độ tích cực;

Đọc, viết tiếng Anh tốt là một lợi thế.
JUNIOR & FRESHER BUSINESS ANALYST (BA)
KHU VỰC TUYỂN DỤNG:  HỒ CHÍ MINH & HÀ NỘI
Nếu bạn chưa có nhiều kinh nghiệm nhưng lại có niềm đam mê với nghề BA, bạn có thể bắt đầu với vị trí Junior BA để có cơ hội tiếp cận các công việc sau:
Trải nghiệm và nắm bắt các giải pháp công nghệ sẵn có để tích lũy kinh nghiệm lẫn trau dồi tư duy phân tích trong các lĩnh vực quản trị doanh nghiệp, kho vận, tài chính, quản trị tuyển dụng, quản lý bán hàng, phát triển nông nghiệp..,

Hỗ trợ xây dựng và phát triển hệ thống tài liệu hướng dẫn sử dụng sản phẩm và tài liệu đào tạo/chuyển giao nội bộ từ sơ đồ luồng dữ liệu (Data flow diagram), luồng công việc (Workflow diagram) đến tài liệu mô tả kỹ thuật (Technical specification), tài liệu thuyết trình sản phẩm (Product Presentation slide) …
Bạn cần có:
Thái độ làm việc trung thực, nhiệt tình và tinh thần làm việc nhóm tốt

Kỹ năng giao tiếp tương tác tốt với các thành viên công ty lẫn khách hàng

Tư duy logic tốt và mở, sẵn sàng tiếp thu kiến thức mới như HTML, SQL, JSON, Modelling (textual và visual)

Khả năng làm việc tập trung cao và chịu được áp lực công việc

Kỹ năng tin học văn phòng, đặc biệt là kỹ năng gõ bàn phím 10 ngón tốt

Thành thạo Tiếng Anh là một lợi thế.
Quyền lợi của bạn:
Thu nhập cạnh tranh, nghỉ phép và nghỉ lễ, lương làm thêm giờ theo quy định pháp luật;

Được xem xét điều chỉnh lương 2 lần/năm;

Các chuyến du lịch Team Building thường niên;

Cộng tác với đội ngũ nhiệt huyết, chuyên nghiệp;

Chế độ bảo hiểm và chăm sóc sức khỏe;

 Được tập huấn về hệ thống sản phẩm của RTA cũng như thường xuyên tái đào tạo để cập nhật kiến thức mới.
Mobile Developer
COMPANY POSITION   •   HO CHI MINH CITY, VIETNAM
Take responsible for Android application architecture and code quality
Support division head on technical analysis & solution
Work on fixing bugs and improving application performance
More details will be discussed on interview
What You Should Be Good At
1+ year experience with Android development
Experience with Android technology stack, Java, SQLite
Familiarize with user interface design and usability with concentration on Android
Experience with SVN, Bugzilla, IDEs, Android SDK, Eclipse…
Passion for clean, tractable algorithms, data structures, interfaces, and performance optimization
Good at coding standards, commenting and documentation
Good at English communication skills (i.e. listening, speaking, and writing)
YOUR CAREER. OUR COMMITMENT.
"RTA has earned the excellent reputation for our first-class data solutions and top-notch customer service. However, this achievement couldn't be possible without our dedicated employees. As an RTA employee, you are part of a close-kit family, an open and dynamic environment which embraces challenges, treasures diversity and provides various incentives for innovation. Join us to set out on the exciting journey to the data-driven world!"
MS. TAM TRAN   •   HR SPECIALIST
JOIN THE TEAM. APPLY NOW.
MAIL APPLICATIONS
Unit 1101-02, 11th Fl., Citilight Tower,
45 Vo Thi Sau, Ho Chi Minh City, Vietnam
Phone: +84 28 6684 4030
Email: info@rta.vn
Web: rta.vn
[contact-form-7 id="11910" title="Contact Page Form"]